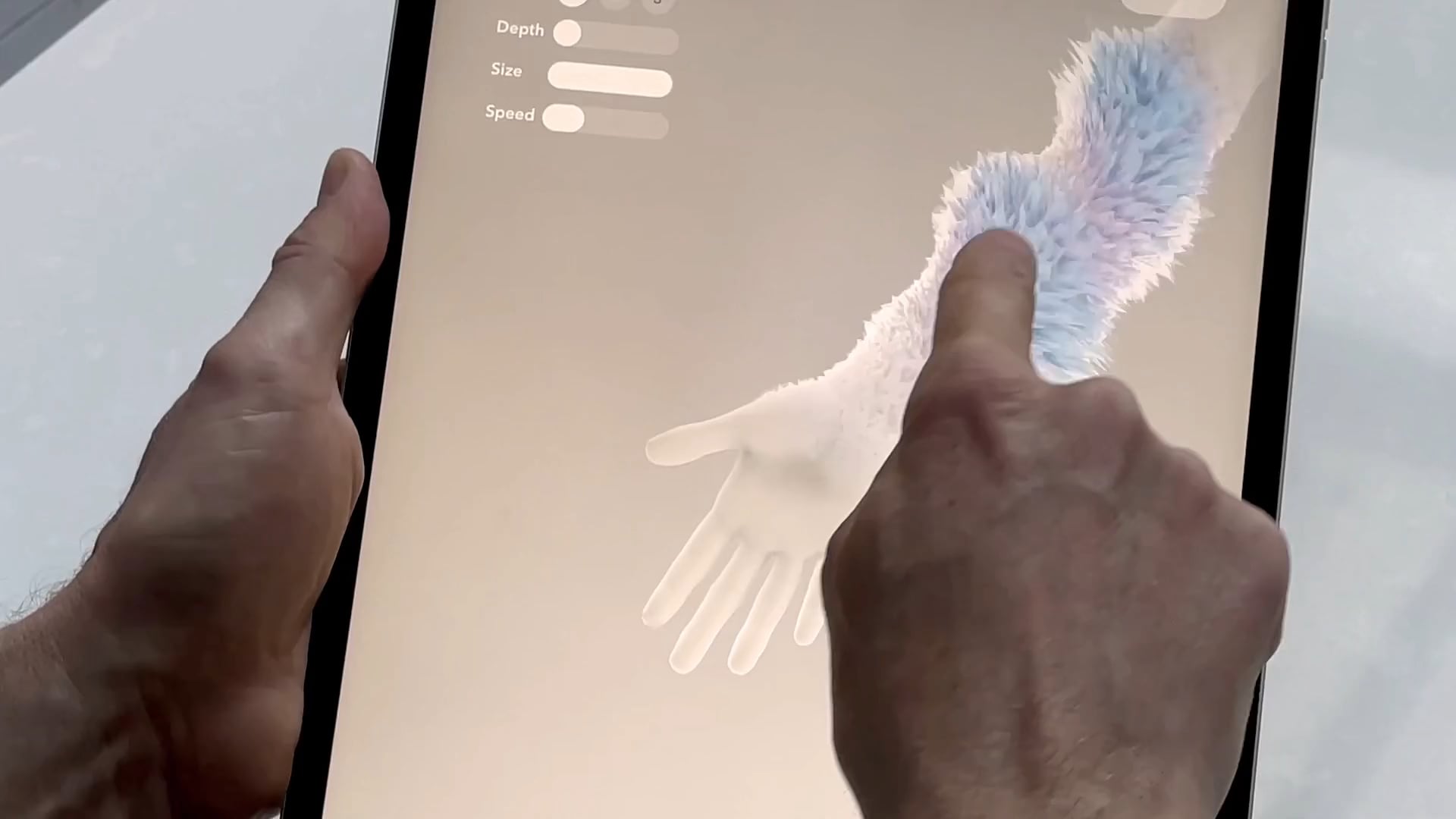 Prototype
In development — a tablet app for pain visualisation
We are developing an interactive visualisation tool to enable accurate communication of chronic pain symptoms between patients and medical staff.
This is an ongoing collaboration with Samantha Gallivan FRCS, an orthopaedic surgeon working in London. She is Deputy Academic Lead (Collaborative Projects) at Imperial College London, researching embodied knowing in craft practice - surgery, sculpture & art.
This product is currently in development.
We are in the process of getting ethical approval from Imperial College to speak directly with individuals who are interested in getting involved.